Our Executive Team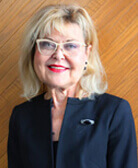 Valerie Wiebe, President and Chief Operating Officer (COO)
Valerie Wiebe is the President and COO of Concordia Hospital and Concordia Place. She holds a Baccalaureate Degree and a Master's Degree in Nursing from the University of Manitoba. She has also completed a Certificate of Theology at the Canadian Mennonite University.
Valerie has over 17 years of experience in health care management. Valerie has had leadership roles in the areas of Gerontology, Long Term Care, Surgery, Specialized Internal Medicine, General Medicine and Addiction and Mental Health. Most recently she was the Vice-President & Chief Officer, Patient Services for CancerCare Manitoba.
Valerie's faith, her passion to serve, and her deep commitment to patient-centered care reflect Concordia Hospital and Concordia Places' Mennonite faith-based heritage and our desire to provide our patients with exceptional care and service, delivered with the compassion we expect for our loved ones.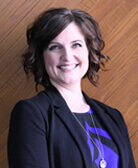 Tiffany Kautz, Chief Nursing Officer (CNO)
Tiffany Kautz holds a Bachelor of Science in Nursing from the University of Saskatchewan and is currently enrolled in the Masters of Health Studies program at Athabasca University. She has over 10 years of nursing experience in the areas of oncology, general medicine, neurosurgery, and long term care, and has over 4 years of experience in health care leadership.
Tiffany is passionate about patient care excellence. This is demonstrated through the monitoring and reporting of the hospital's key performance indicators, and participating in multidisciplinary collaboration to ensure Concordia Hospital's patients receive safe, quality care.
Dr. Peter Kuegle, Chief Medical Officer (CMO)
Dr. Peter Kuegle has served at Concordia Hospital for over 20 years in Emergency, ICU, and Family Medicine.
As a clinician, Dr. Kuegle has expereience across numerous specialties within Concordia Hospital as an emergency physician, intensive care unit physician, family medicine physician, medical student and resident preceptor and has assisted in the surgical theaters.
He is also actively involved in education and has served previously as the Director Undergraduate Medical Education, Department of Family Medicine, Faculty of Family Medicine, University of Manitoba. Dr. Kuegle also chaired the WRHA Family Medicine Standards Committee (2016-2019).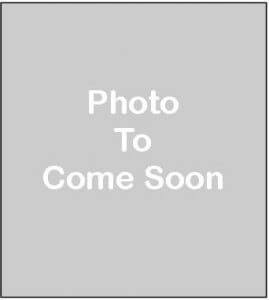 Ken Hiebert, Chief Administrative Officer (CAO)
Ken Hiebert holds a Master's of Business Administration and Bachelor of Commerce (Honours).
Ken's former leadership positions as Chief Operating Officer and VP Operations provide him with a wealth of knowledge in business and financial planning.
Ken will assume responsibility at CH and CP for Financial Planning and Reporting, Facilities Management, Environmental Services, Materiels Management, Capital Project Management and e-Health Services. Mr. Hiebert also contributes to the overall strategic planning and operational management of Concordia. More specifically, Ken also previously served on the Concordia Hospital Board of Directors, the Faith and Ethics Committee as well as Concordia's representative on the WRHA Board.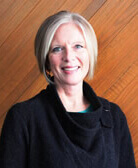 Katherine Graham, Director of Access and Transition
Katherine Graham was raised in Winnipeg, MB in the North Kildonan area. She is passionate about Concordia Hospital and its future and absolutely enjoys all of the staff that she is blessed to work with on a daily basis.
She graduated from the University of Manitoba with a Bachelor's Degree in Nursing in 1993. Shortly there after, she left to go work in the United States and resided there until April 2009 when circumstances brought her and her family home.
Katherine began working at Concordia Hospital as a Clinical Manager in Family Medicine, transitioned to the Utilization Manager and then had the great opportunity to take on the role of Director of Access and Transition which includes the privilege of leading the allied health teams at Concordia Hospital.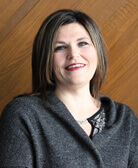 Dayna Green, Director of Human Resources