Our Executive Team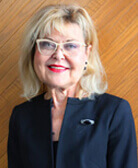 Valerie Wiebe, President & Chief Operating Officer (COO)
Valerie Wiebe is the President and COO of Concordia Hospital and Concordia Place. She holds a Baccalaureate Degree and a Master's Degree in Nursing from the University of Manitoba. She has also completed a Certificate of Theology at the Canadian Mennonite University.
Valerie has over 17 years of experience in health care management. Valerie has had leadership roles in the areas of Gerontology, Long Term Care, Surgery, Specialized Internal Medicine, General Medicine and Addiction and Mental Health. Most recently she was the Vice-President & Chief Officer, Patient Services for CancerCare Manitoba.
Valerie's faith, her passion to serve, and her deep commitment to patient-centered care reflect Concordia Hospital and Concordia Places' Mennonite faith-based heritage and our desire to provide our patients with exceptional care and service, delivered with the compassion we expect for our loved ones.
---
Heather Nowak, Chief Nursing Officer (CNO)
<bio and picture coming soon>
---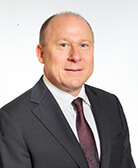 Dr. Peter Kuegle, Chief Medical Officer (CMO)
Dr. Peter Kuegle has served at Concordia Hospital for over 20 years in Emergency, ICU, and Family Medicine.
As a clinician, Dr. Kuegle has expereience across numerous specialties within Concordia Hospital as an emergency physician, intensive care unit physician, family medicine physician, medical student and resident preceptor and has assisted in the surgical theaters.
He is also actively involved in education and has served previously as the Director Undergraduate Medical Education, Department of Family Medicine, Faculty of Family Medicine, University of Manitoba. Dr. Kuegle also chaired the WRHA Family Medicine Standards Committee (2016-2019).
---
Margo Bouchaud, Business Finance Lead
<bio and picture coming soon>
---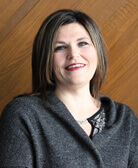 Dayna Soder, Director of Human Resources
<bio coming soon>