Concordia Hospital
A message to families, support persons, Concordia Hospital patients and Concordia Place residents.
Concordia Hospital leadership, staff and physicians, together with public health officials, are taking all the necessary steps to decrease the risk of spread of the COVID-19 virus. 
Across Manitoba, strict infection prevention and control precautions are now in place in all hospital and long-term care facilities.   For the safety of your loved ones, and upon the recommendation of public health officials, we are suspending visitor access to Concordia Hospital and Concordia Place. This is consistent with the current directives implemented across Manitoba.
We appreciate your understanding as we implement these elevated precautions to protect our patients and residents, many of whom have underlying medical conditions that put them at greatest risk of becoming severely ill due to COVID-19.
Exceptions for compassionate reasons or end-of-life situations will be made on a case-by-case basis.  Please speak with the manager of the unit at Concordia Hospital or Concordia Place if you believe you have an extenuating circumstance.   
Anyone entering Concordia Hospital for a procedure, appointment or other purpose will be screened at the front entrance from 8 am to 7 pm, or at the lower level clinic entrance from 8 am to 5 pm.  
One (1) visitor may be permitted to accompany a patient to the following areas: 
Concordia Urgent Care
At the time of  discharge
If you wish to bring food or other items to a patient at Concordia Hospital, our staff will deliver appropriate items to the patient on the unit.  Please follow these guidelines:
All items that are delivered must allow for the surface to be appropriately cleaned and disinfected on arrival.  No items should be packaged in cloth bags. 
Food items will need to be in sealed containers that can be wiped down prior to delivery to the patient on the unit. Please label all food containers with the patient's name and the date.
Items that cannot be appropriately cleaned and disinfected on arrival cannot be accepted. For example: plants, flowers, or stuffed animals.
Please also note that patient day passes and leaves of absence/social leaves from the hospital will be eliminated given the increased risk of exposure to patients who leave and return to the facility.  Patients returning from extended passes who are exposed to the virus in the community may expose other patients and staff on the unit. As well, they may require isolation which can increase distress. Extenuating circumstances will be considered by the physician and manager.
The following individuals should NOT visit any health care facilities.
Individuals coming into Concordia Hospital will be asked the following questions to determine whether they have:  
Returned from travel, including travel within Canada, in the last 14 days, OR
Had exposure* to a confirmed COVID-19 case within 14 days prior to onset of illness, (Note: *Exposure may include scenarios or settings like: large events with confirmed case(s) of COVID-19.)
Had close contact with someone being tested for COVID-19 at this time,
Been instructed to self-isolate or self-monitor for 14 days,
Have cold or flu-like symptoms (cough, fever, runny nose, sore throat, weakness or headache)
In the event that you or anyone in your family receives a positive test result for COVID-19 AND has visited a hospital or a long-term care facility or care environment within the last 14 days, we ask that you immediately notify the manager of the unit where your loved one is being cared for.
As your community hospital and long-term care facility, we want to assure you that our skilled expert clinical teams and  support teams  are here for  you and your family, to provide quality, compassionate care in a faith-based environment, which is our  mission and our passion.  We thank you for your cooperation and understanding as we take every measure to protect you, your loved ones and our staff.  We ask for your continued prayers for the health of the citizens of Winnipeg, and people throughout the world.
You can stay up-to-date with the latest evolving COVID-19 information by visiting www.manitoba.ca/covid19
If you have additional questions please feel free to contact our patient relations office at patientrelations@concordiahospital.mb.ca or 204-661-7108.
Sincerely,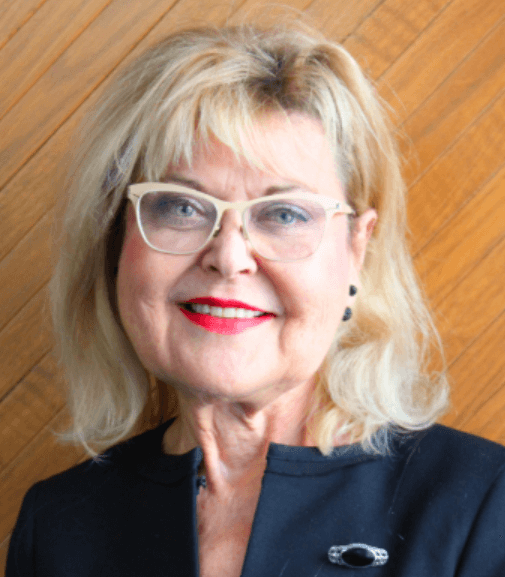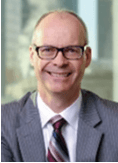 Valerie Wiebe               and           Michael Woelcke
President & COO                             Chair of the Concordia Board of Directors
---
Welcome to Concordia Hospital
Concordia Hospital was started in 1928 by a group of Mennonites who had immigrated to Canada from Russia. Seeing the need for health care in the growing immigrant community they started their first project, which was a 4 bed maternity hospital. This project would grow to become the present Concordia organization, which includes Concordia Hospital and Concordia Place. The blessing they had received by being able to immigrate to Canada motivated them.
Concordia's mission, vision and values come from this Anabaptist/Mennonite heritage and commitment to mutual aid through compassionate service by offering compassionate care in the name of Christ and in the spirit of Christian community. Our focus is on healing all those we serve.
We believe that we have a mutual obligation to care for each other. Just as those that started Concordia showed it in 1928, we hope that you will feel that obligation as we care for you during your stay at Concordia today.